There are two types of automatic car washes : brush touch and touchless. The touchless option is the safer of the two for your vehicle , it usually involves a high pressure wash system that rinses your car repeatedly . They typically use high ph chemicals to dissolve the dirt and grime on your vehicle which in the long term can actually damage your vehicles paint system. A touchless car wash is less aggressive of these two options.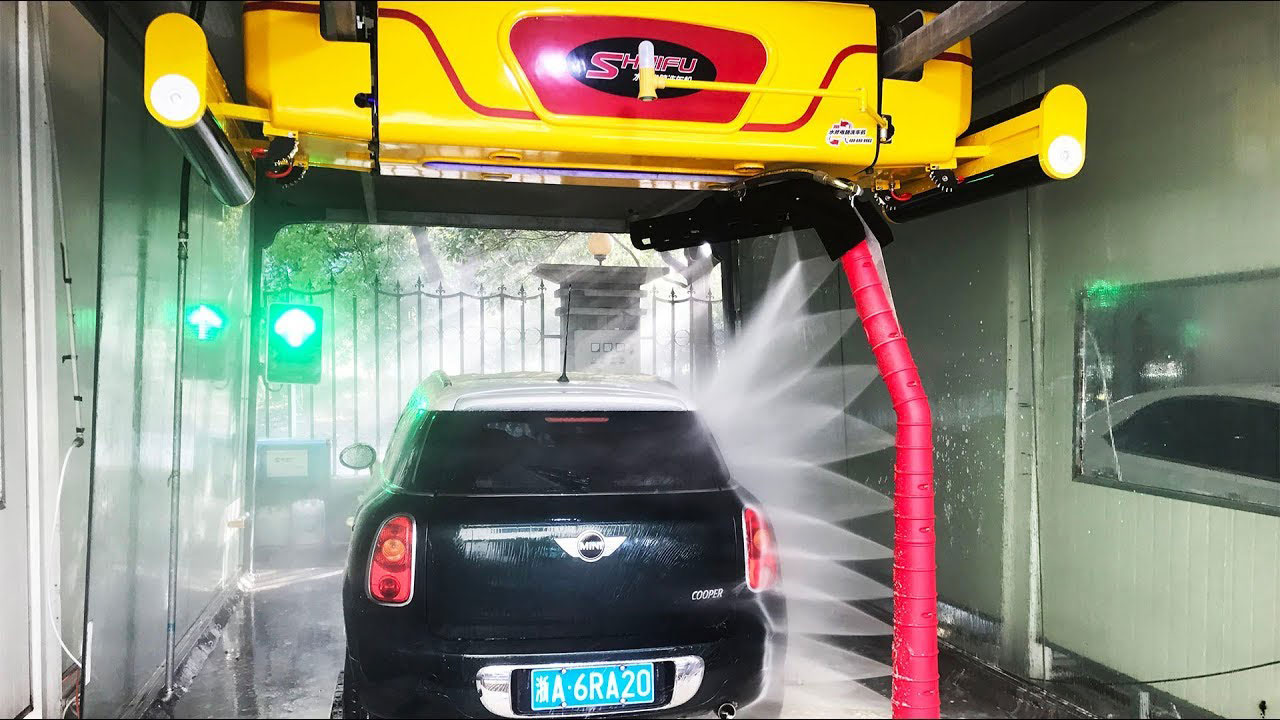 Now lets discuss the the brush touch option , you know these ones. They have those big whirling brushes that aggressively scrub and scour your vehicle also using high ph chemicals in the process. These are the main reason that you have swirls or spiderwebs in your paint. Although your vehicle might appear cleaner for the moment adversely your vehicles paint system even with the best of protection such as a ceramic coating , paint protection film or something else is still being damaged.
So what alternatives do you have ? Here in central Oregon we have harsh winters and hot summers so washing on your own might be a no go . Here in Redmond Oregon at our auto salon we offer full service hand washing and detailing services by appointment http://www.perfectionplus.biz . There are other options as well such as No rinse washing methods which are great and can be seen here: https://youtu.be/KyfMn8PMs3M
This is a great environmentally friendly way to clean your car right in your own garage or driveway using less than 2 gallons of water. After your vehicle is ceramic coated it will be a breeze to keep clean and with this no rinse method even the biggest SUV should only take about 45 minutes or so . We carry all of the products and supplies at our Redmond location in stock and use this method on almost every vehicle we work on .
We still would recommend having your vehicle professionally detailed once a year and investing in an industrial grade ceramic coating such as Ceramic Pro , our preferred coating of choice after much testing of different coating here in Bend Oregon and surrounding areas. Heres a link for some additional info http://www.ceramiccoatmycaroregon.com
Please feel free to reach out with any questions or stop by the shop anytime
Happy Detailing
Shane Mayfield